See.Good.Daily. is an integrated digital campaign for LensCrafters developed by Truth Collective. Partnering with Snapchat, I helped develop the concept for an augmented reality lens that would be available nationwide for 24 hours.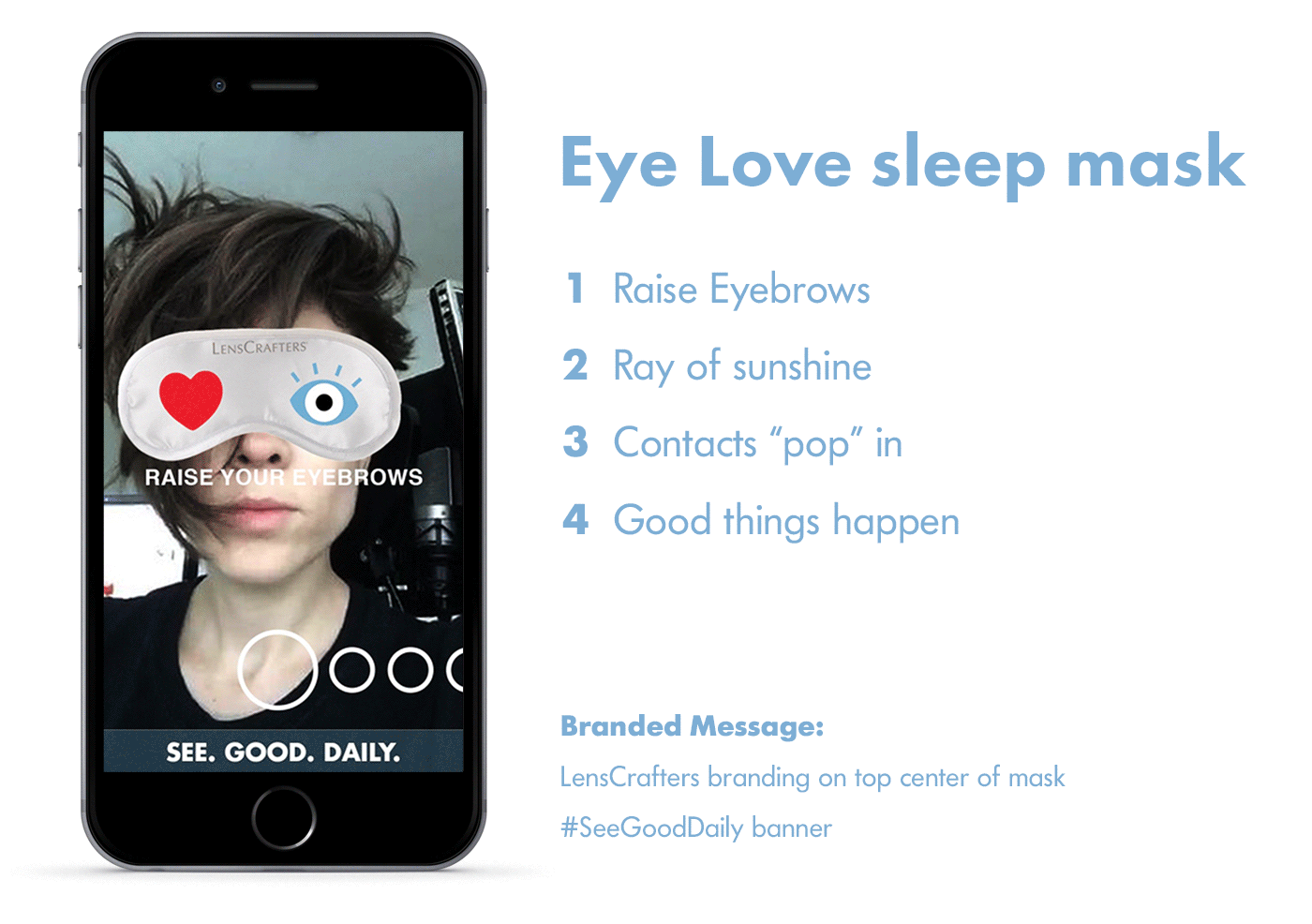 Early morning, sleepy Snapchats require a filter. Starting out dark and gloomy, your day is brightened once the Eye Love sleep mask is lifted. One at a time, twinkling contact lenses are applied 
with
 a "pop-in" sound, revealing a variety of things you can "see good."

Drawing inspiration from the See. Good. Daily video, I decided there would be many ways to imagine good things all around us. Each new use of the lens would result in a new action, leading to the raw elation of experiencing something delightful.

The outcome was a lens that combined four actions into one big celebration of goodness. It over delivered on the platform's benchmark for plays by 167%, views by more than 250%, and playtime exceeded norms by over 300%.