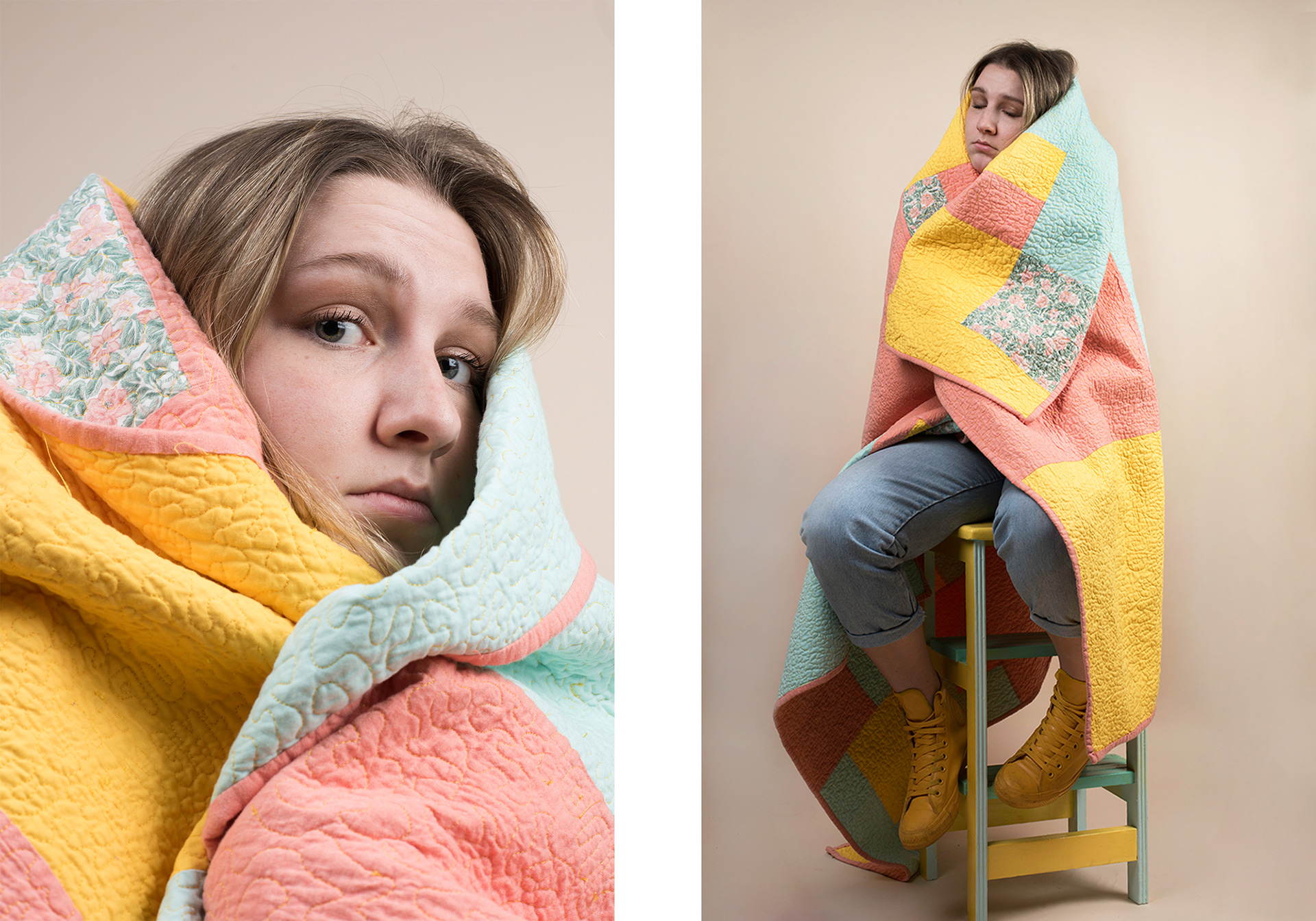 I ma

de my

first quilt using free motion stippling; a sewing technique that requires an embroidery foot to sew long, wiggly lines. 
The lines begin and end at an edge and never cross.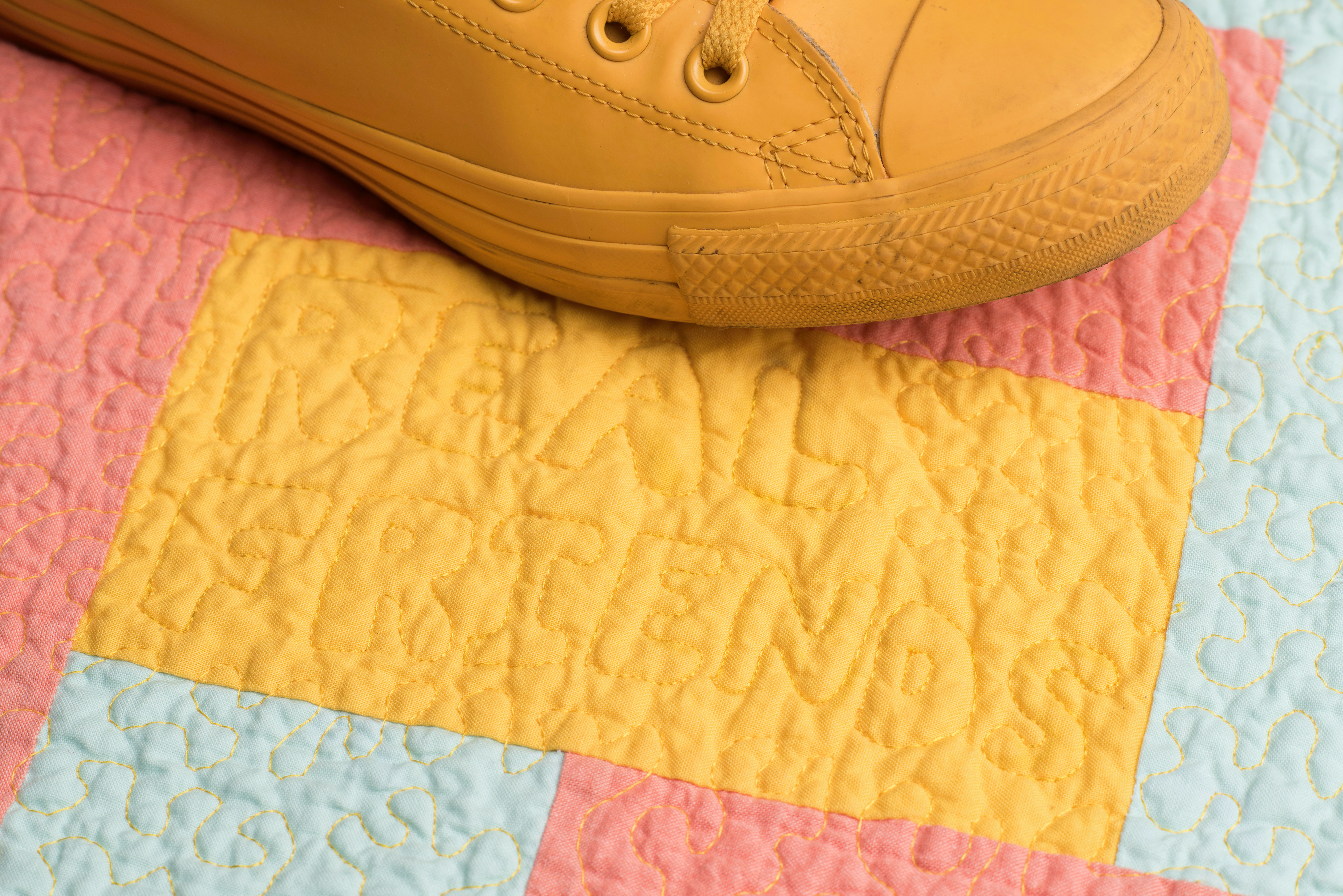 Every gold section is detailed with lyrics from Kanye West's album

The Life of Pablo

.